Restored Watches for Sale
I will now be offering watches that have been restored and are for sale. These watches have been completely overhauled with new crystals. All watches are in good working condition and are fully guaranteed.
If you are tired of buying watches on Ebay that have just been "cleaned" and then finding out that they do not run properly, let me find the watches and make the repairs. You will be buying a watch with confidence knowing that it is in good running order.
If you wish to inquire about the price or availability of a certain watch, please email or call anytime.
All prices include return shipping. I will only ship to customers in the US. Payments can be made with Pay-Pal, credit card or check.
(814) 837-9435
Cell: (814) 558-4818
E-mail: watchdoctorpa@gmail.com
Pay-Pal: watchdoctorpa@gmail.com
Hamilton #150 $400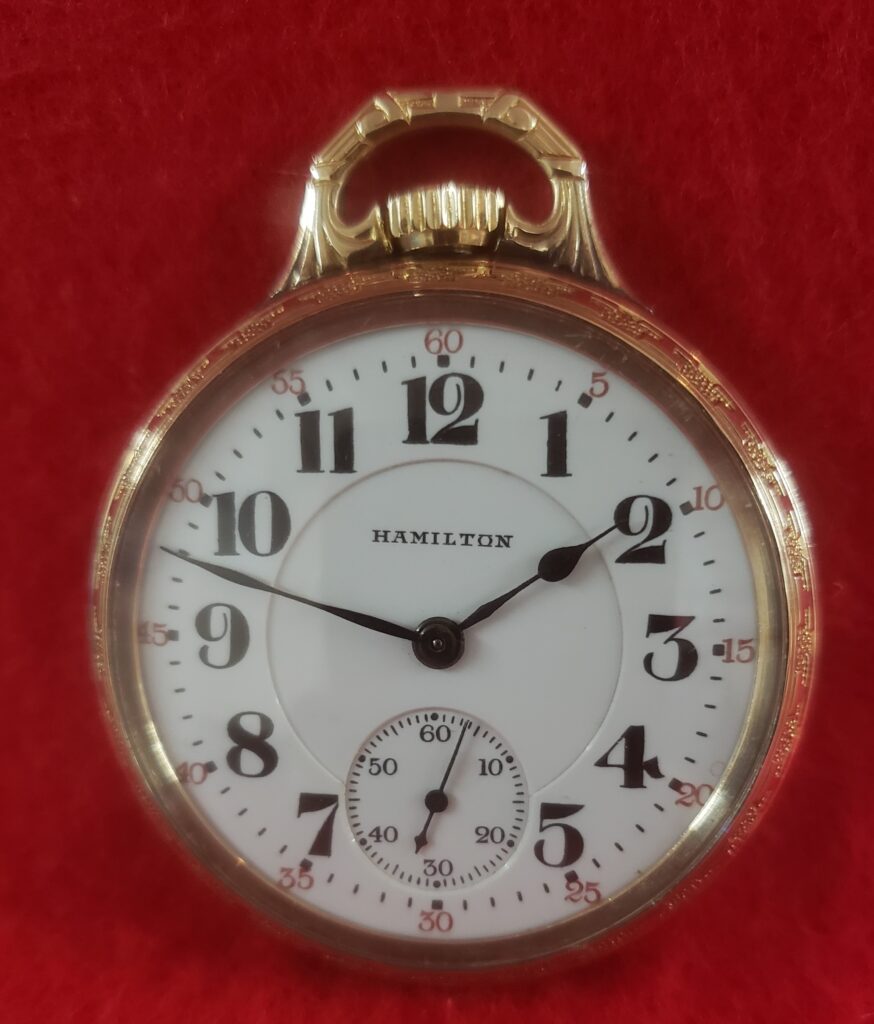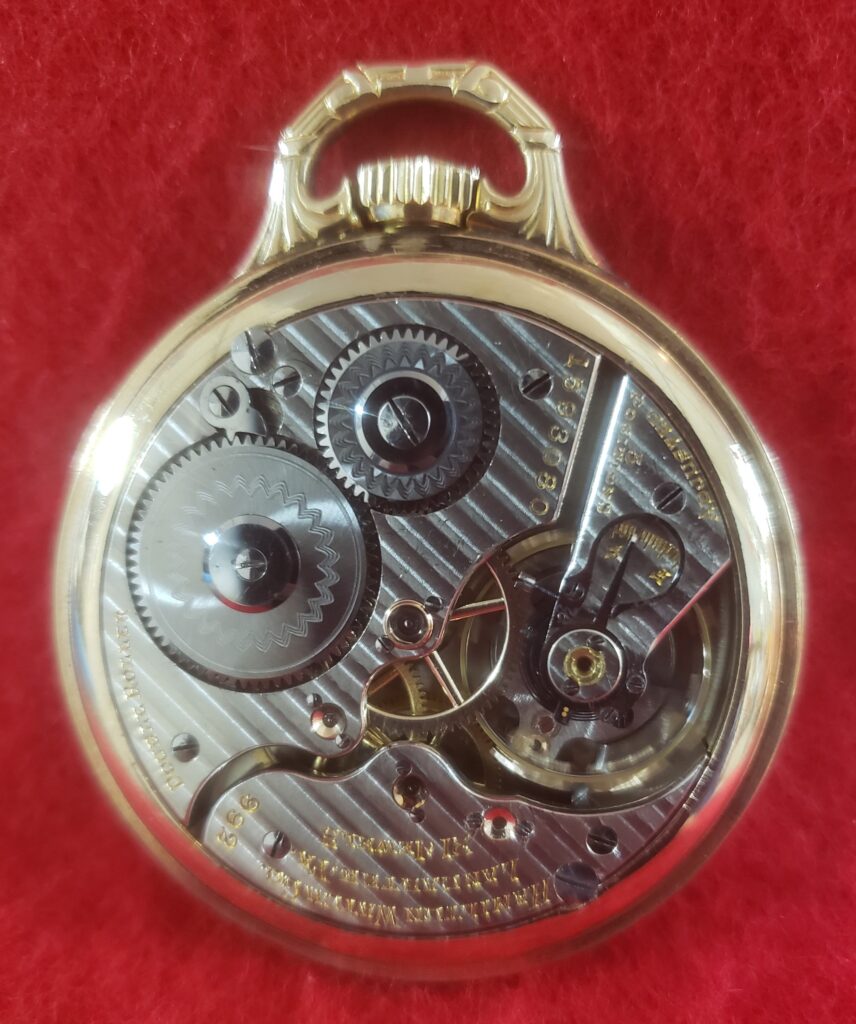 Hamilton 992 in a beautiful Hamilton10 kt. Gold Filled case.
21 Jewel movement adjusted to Temp and 6 positions.
Movement serial #1593080is in great running condition.
Porcelain dial is in perfect condition.
Movement, bow and hands are all in great condition.
Comes with a new glass crystal
Hamilton #151 $150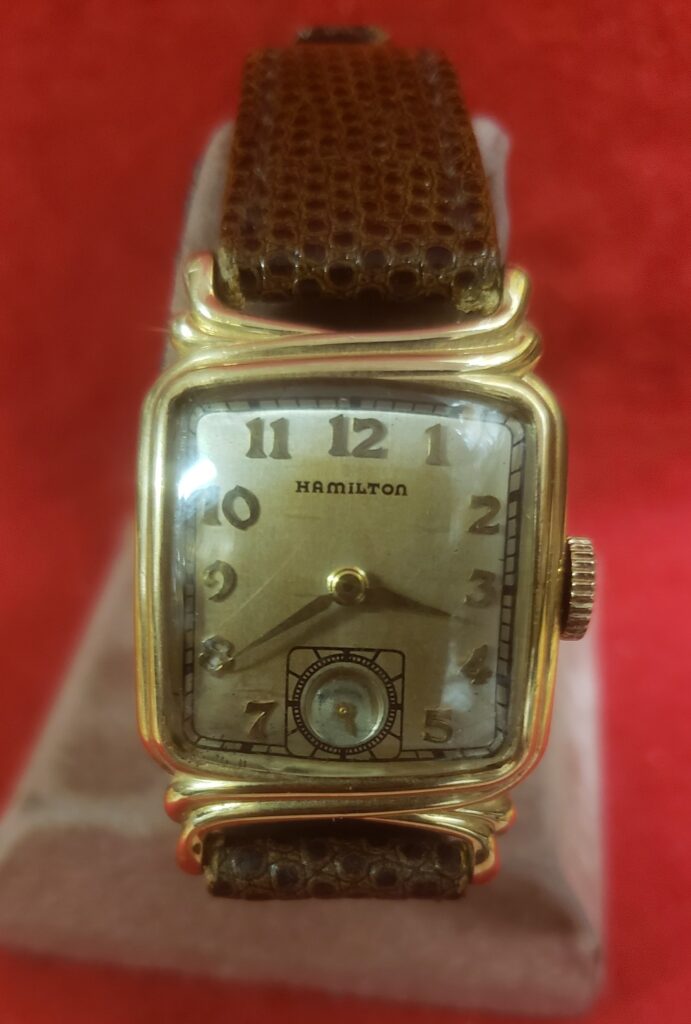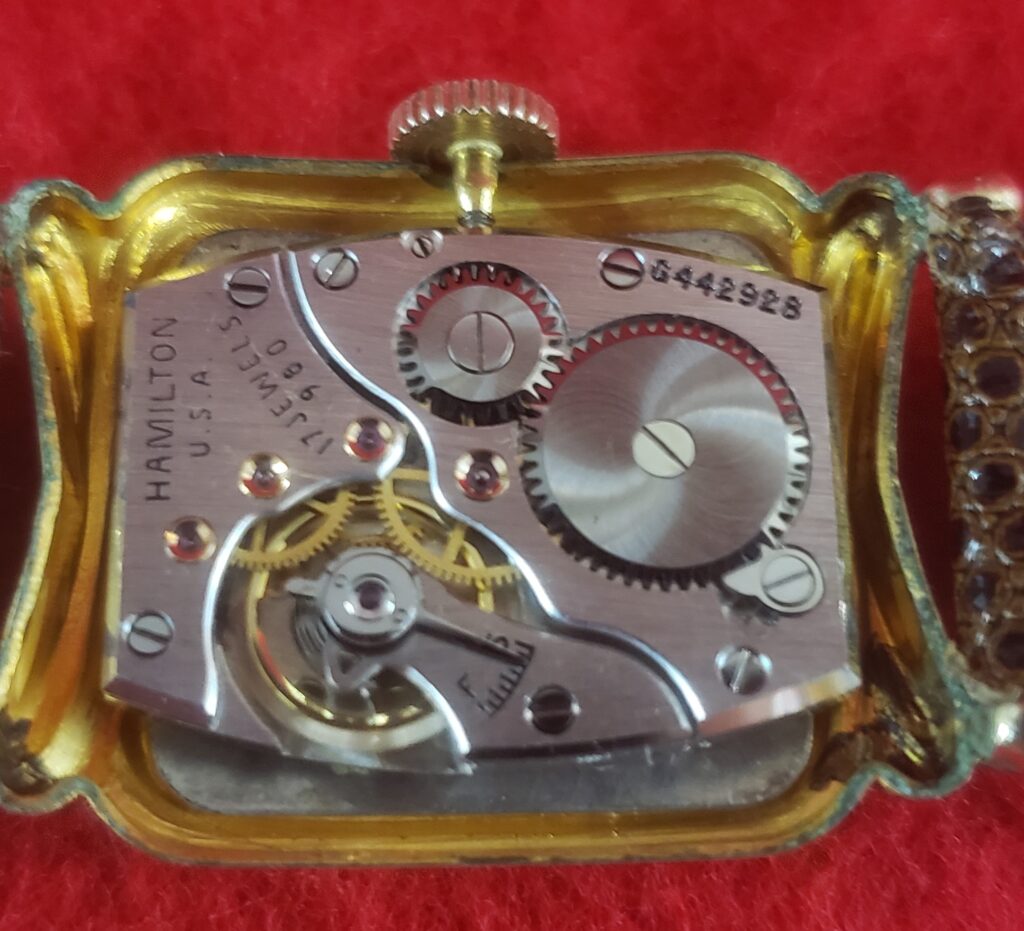 Hamilton 980 in a beautiful Hamilton 10 kt. Gold filled case
17 jewel 980 movement is running well
Dial, hands and crystal are all in great condition
Hamilton #147 $500 Sold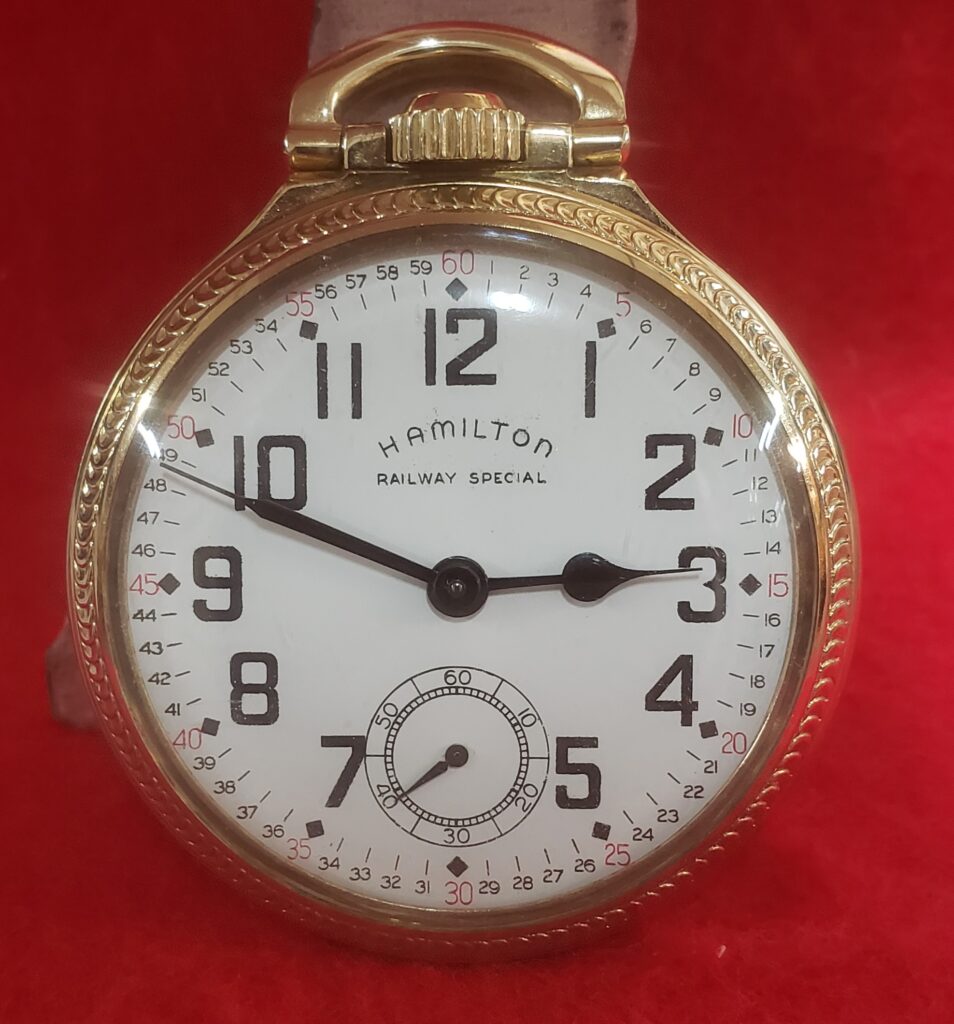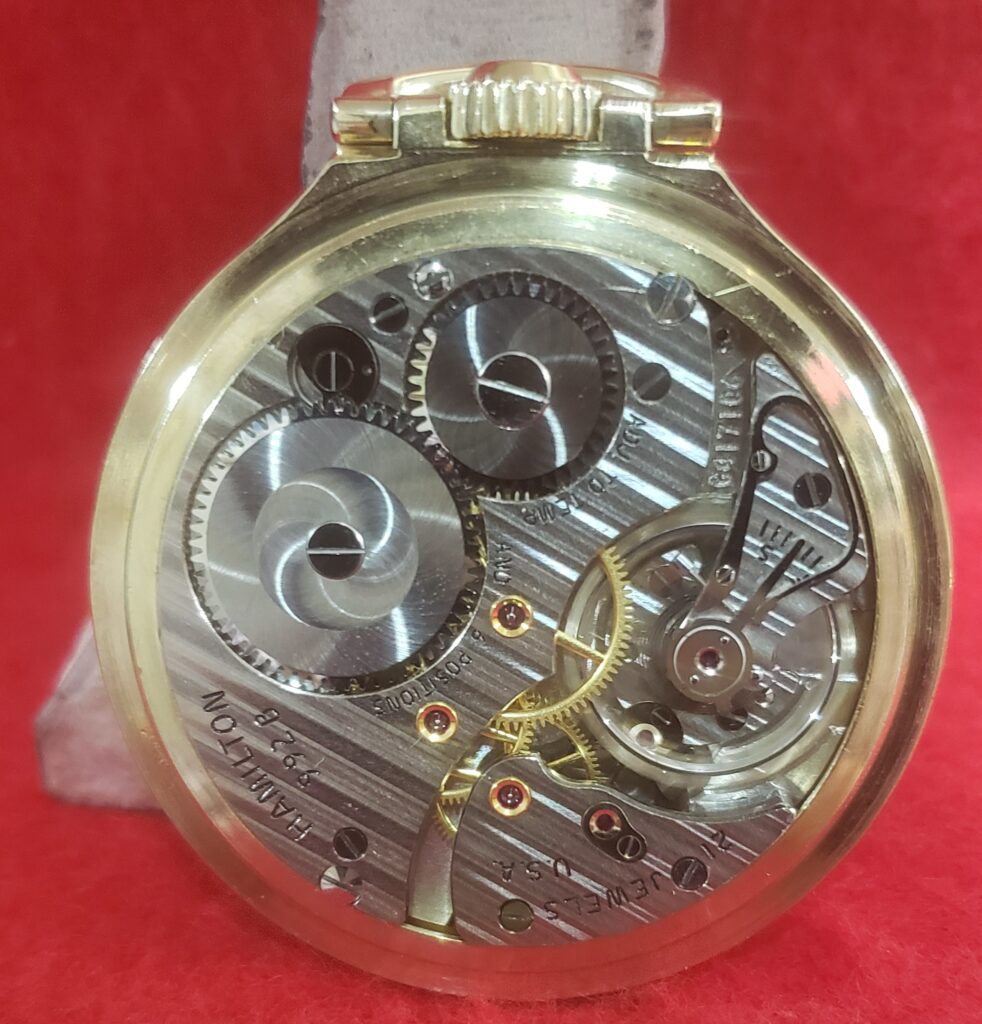 Hamilton 992B in a beautiful Hamilton 10 kt gold plate case.
21 Jewel movement adjusted to Temp and 6 positions.
Movement serial #C417106 is in great running condition.
Melamine dial is in perfect condition.
Movement, bow and hands are all in great condition.
Comes with a new glass crystal
Hamilton #148 $525 Sold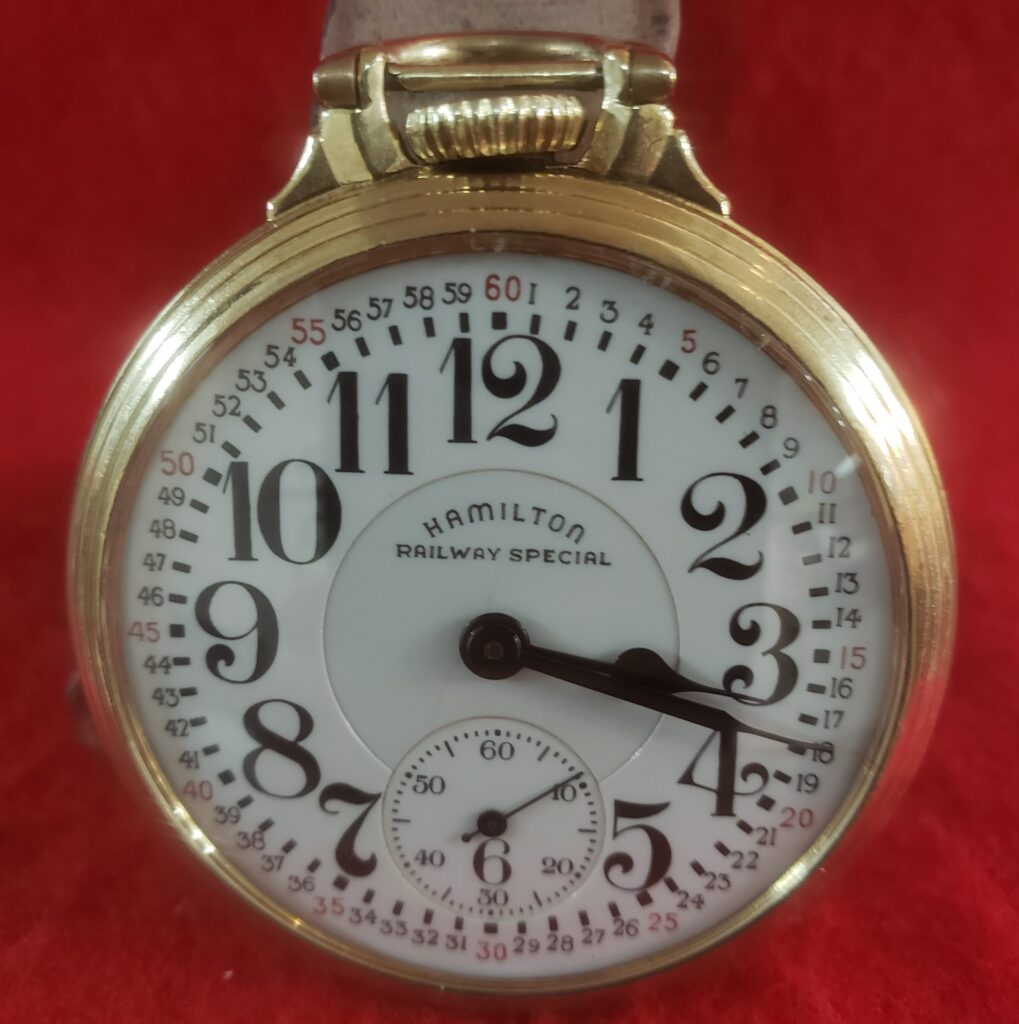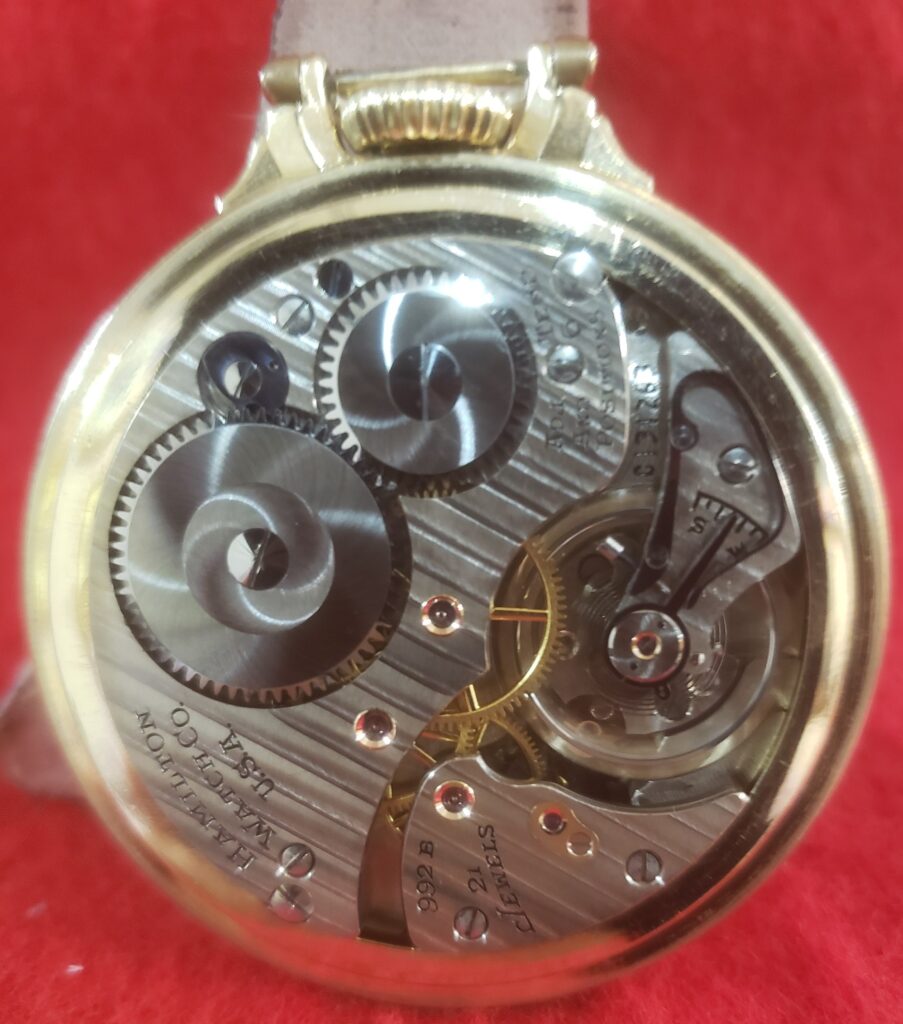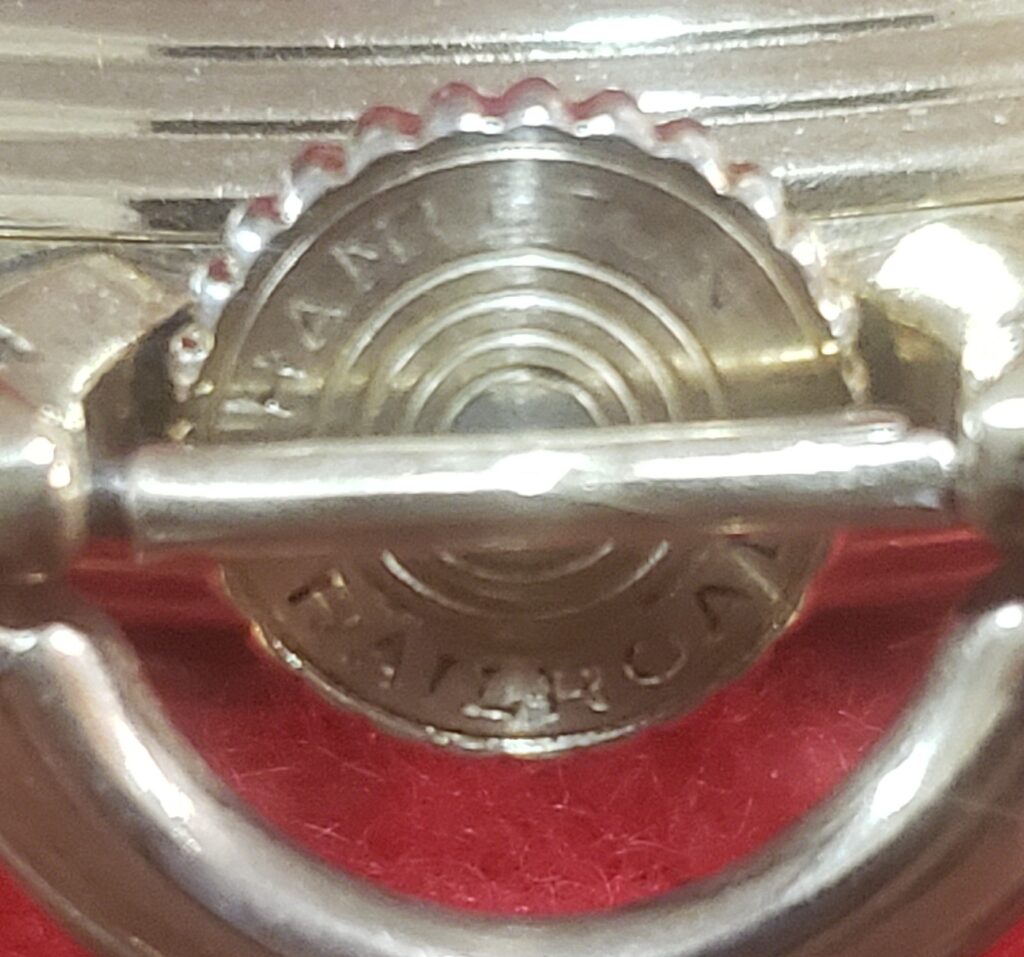 Hamilton 992B in a beautiful 10 kt. Bar over crown Gold filled case.
21 Jewel movement adjusted to Temp and 6 positions.
Movement C131263 is in great running condition.
Porcelain Montgomery dial is in great condition.
Movement, bow and hands are all in great condition.
Signed Hamilton Railroad crown
Comes with a new glass crystal
Hamilton #149 $450 Sold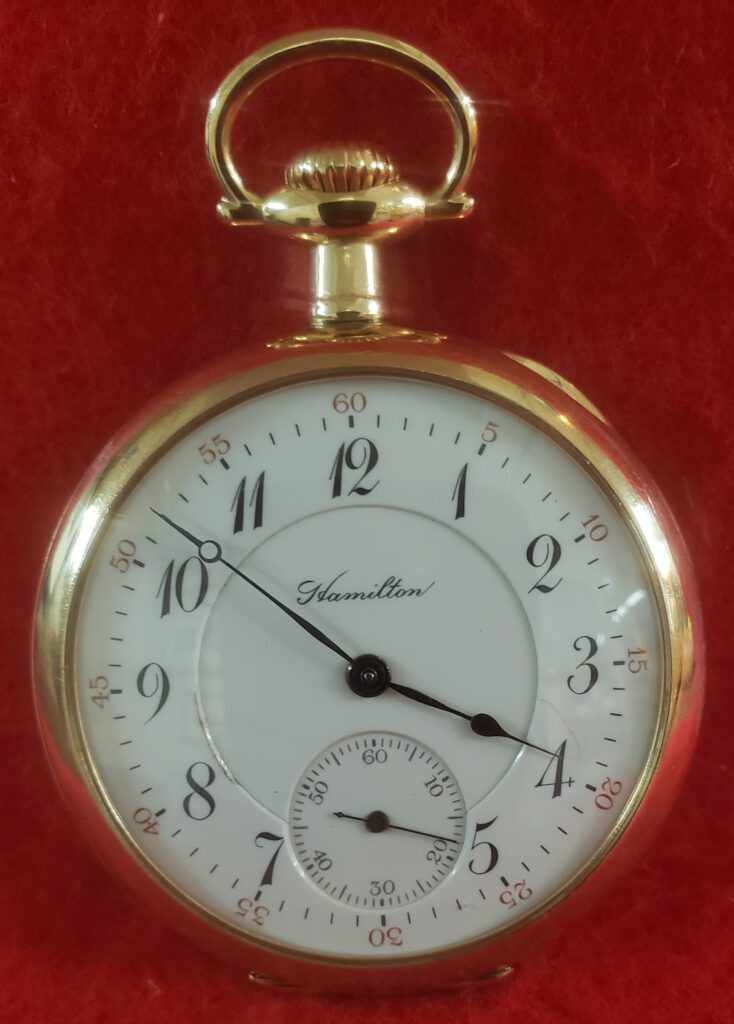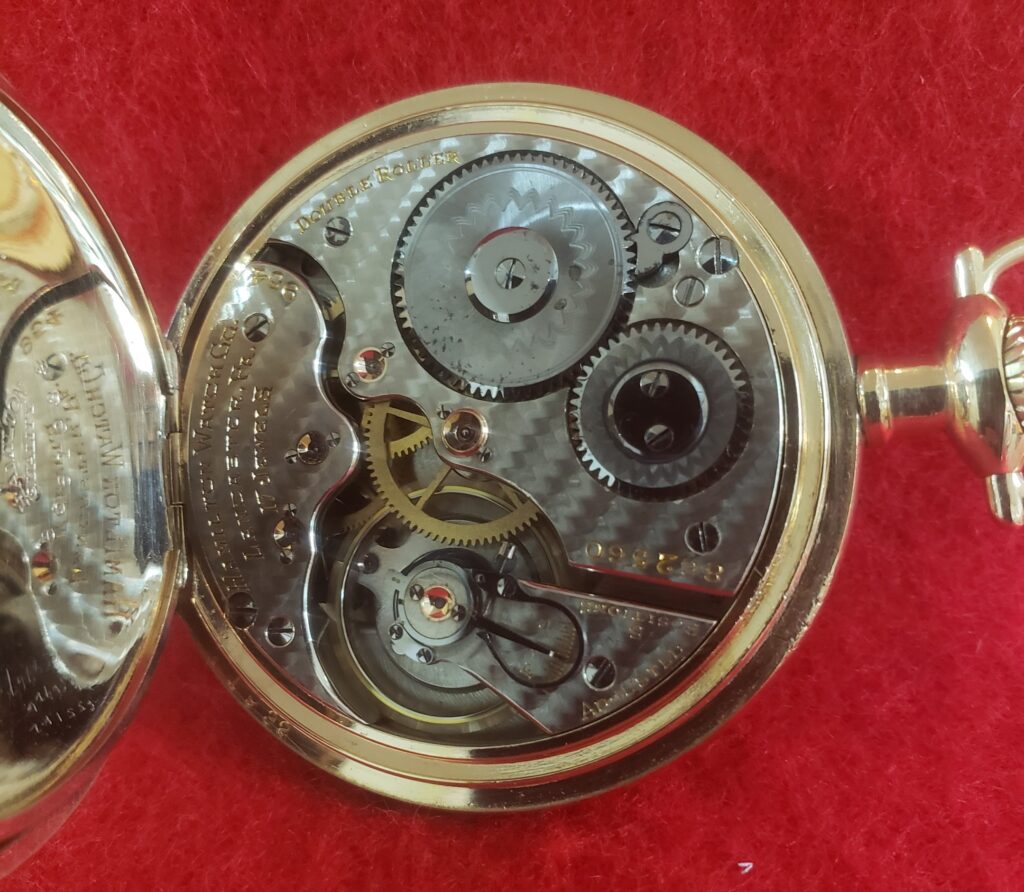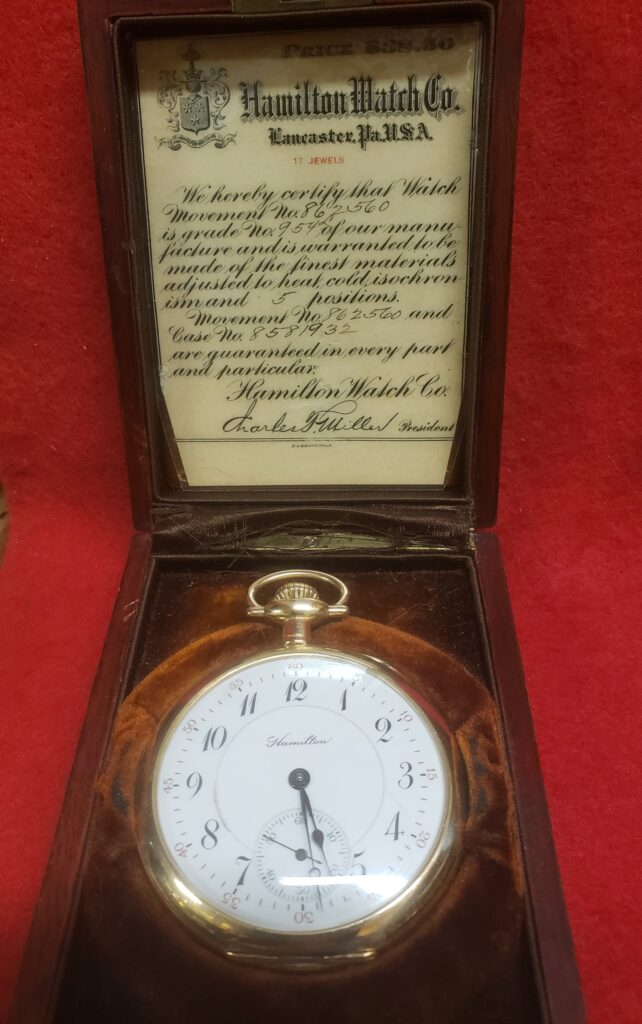 Hamilton 954 in a beautiful Hamilton Gold filled case.
17 Jewel movement adjusted to Temp and 5 positions.
Movement 862560 is in great running condition.
Porcelain dial is in great condition.
Movement, bow and hands are all in great condition.
Comes with a beautiful wooden Hamilton display box
Comes with a new glass crystal